At 5am we all loaded up and were on our way.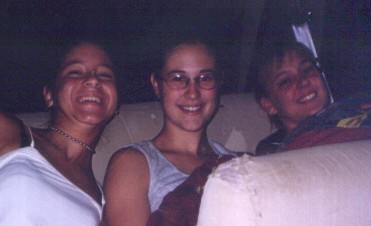 Unit 485 at Interstate 485.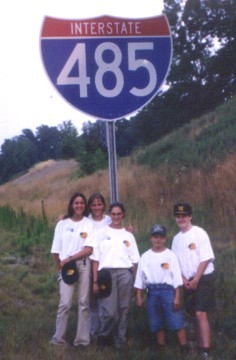 Welcome to Camp Daniel Boone!!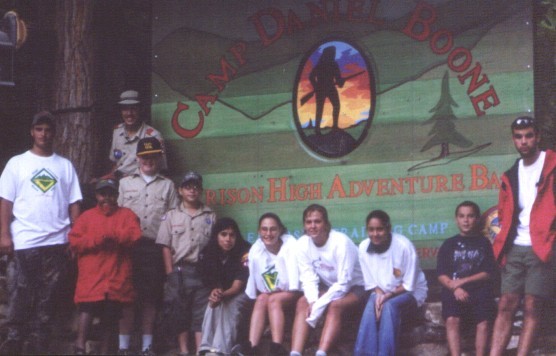 Mike fueling up!!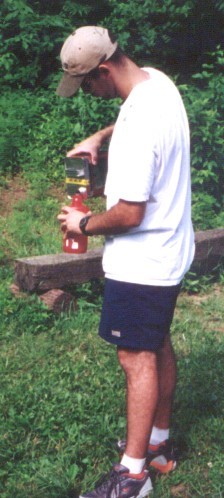 All packed up before the Llama Trek.

Franky and Soralee after lunch.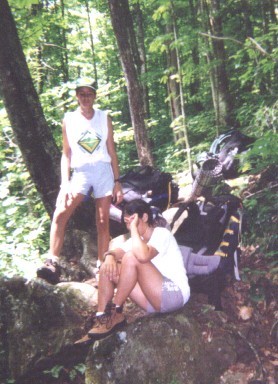 Confused? No..just cant believe her eyes.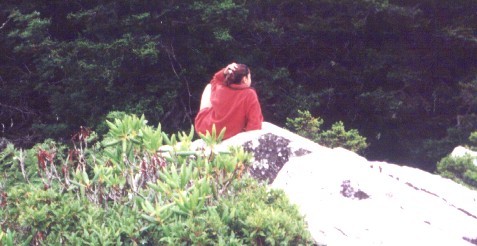 Our wonderful chef at work.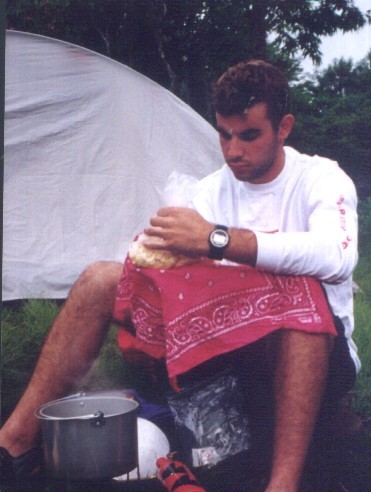 The crew enjoys their first breakfast on the hike.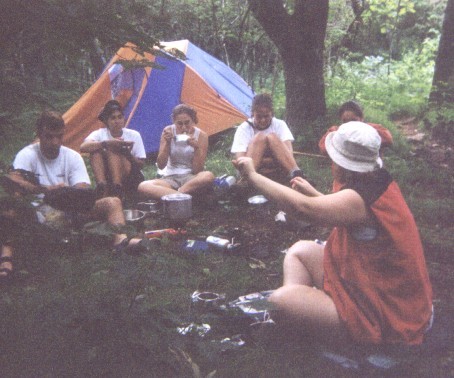 Andrew getting back from his 54-Mile Trek.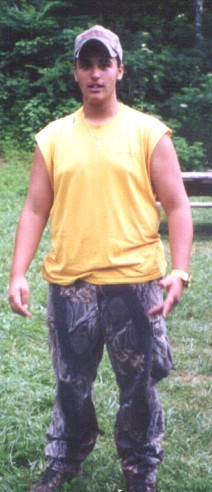 And their off!!!!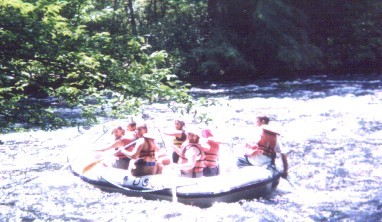 Ya'll come back, ya hear??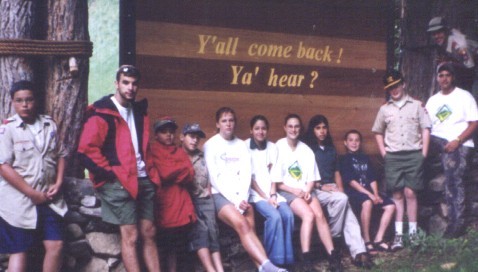 The crew and troop at the Holiday Inn in NC.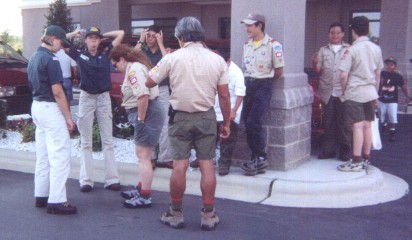 The girls showing their stuff at the hotel.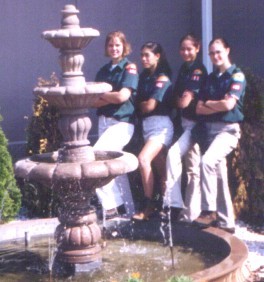 Bass Pro Shopps stop.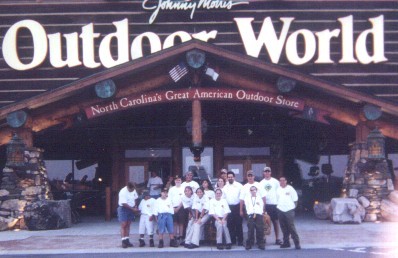 Upon arrival, we unloaded.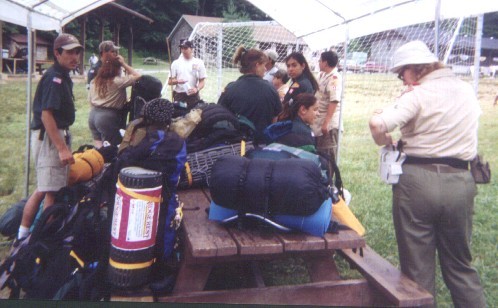 It's dehydrated food testing time.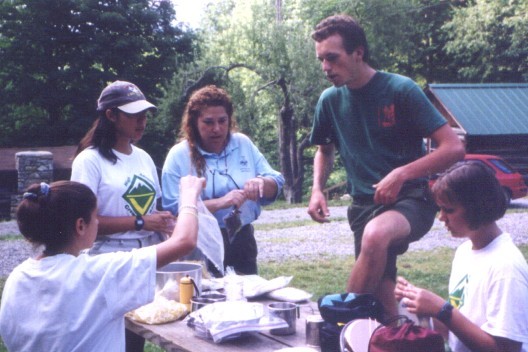 All set to begin our expedition.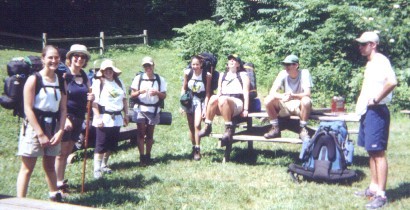 After about 6 hours of hiking, REST TIME!!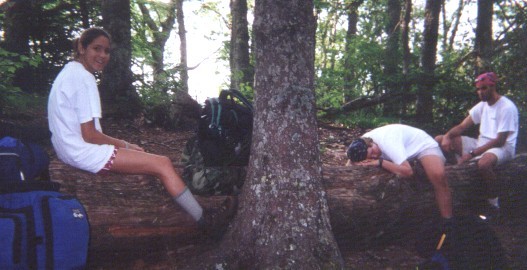 The girls at the top of Cold Mountain.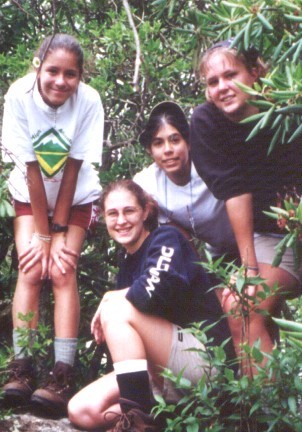 What a beautiful view...............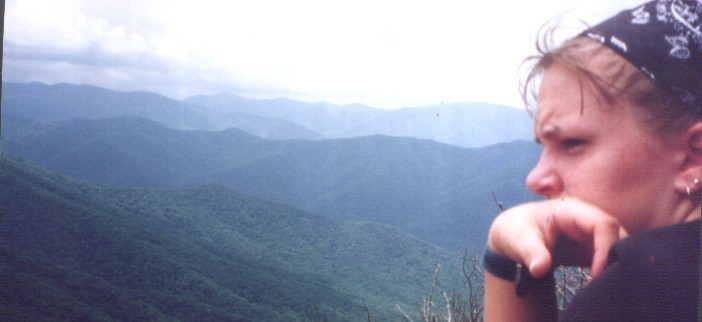 Just like the girls, Mike enjoys the view too.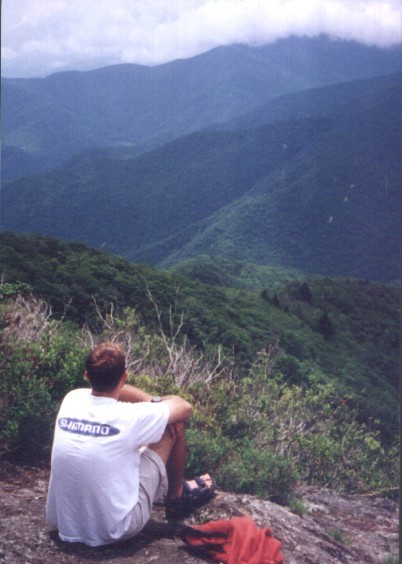 Katrina rock climbing for a few hours.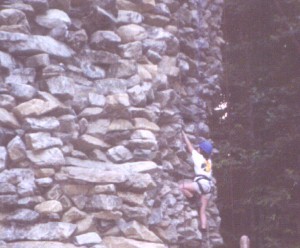 Nicole and Katrina, just a bit cold from the river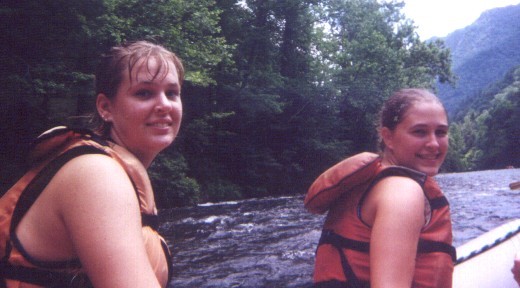 This is the our raft enjoying the calm waters.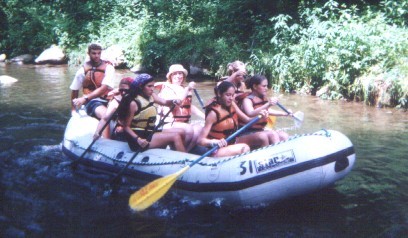 The 10 ft. drop was how it ended.