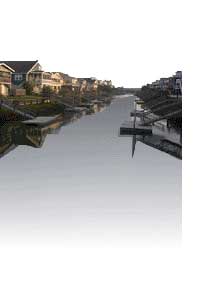 Venture Crew 485's Webpage!!!
Barefoot Mailman Pictures 2003

Each year, starting in 2000, our crew has participated in Barefoot Mailman, a hike from Pompano to Miami. It's a chance for us to meet new people and have fun. In 2003, we had a great turnout and had a lot of fun. Our crew consisted of Nicole, Frances, Katrina, Anaid, 1/2 William, Keysy, Juan, and Ray.


Wake up guys!!!!!



We're moving AGAIN!!! Starfish, Franky, and Tootsie...



Franky is resting before the "long" boat ride...



Relaxing time!!!



Shorty, Pollo, Keysy, and Anaid enjoy their lunch before they hike on again.



Nicole, Ray, and Katrina enjoy their lunch after the boat ride.



The long walk on the beach.



Man are we wiped out!!! (Franky and Kat)



Carlos....thats about ALL he carried!!!??!!



ANOTHER break!!!!



The "Donut Man" and his customer!!!



Shorty and Keysy, how's the hike??



The 4 muskateers....can they get any lazier??



There's Franky holding the crew American flag.



There's always room for relaxing with Katrina, Franky,and Shorty!!!!



Crew 485 Barefoot Mailman hikers!!!



Bye Bye!!!! And their off!!!



Hey Pollo, Anaid, Shorty, and Keysy!!



Are we there YET???!!!??



Crew 485 chilling on the Coast Guard boat.



A little rest is good when your taking a boat ride.



The gang stuffing their faces at a rest stop.



It's break time on Sunday!!!!



Katrina...always with the injuries and seeing the medic.



Tootsie and Shorty relaxing before they go off again.



That's all Anaid ever does....EAT UP!!!



"Poo-Poo Big Butts"



Hey Tootsie, how's the hike?



It's breaktime for Crew 485 before the last stretch!!!



The last stretch, here they ALL come!!!!



Here comes the rest of the crew as they finish the hike!!!



Anaid and Keysy showing off their patches that they walked sooo much for!!!